"Siphon washing series" granular filter washing technologies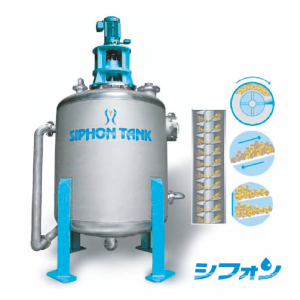 This water purification system incorporates a unique built-in cleaning technology enabling semi-permanent water purification without having to replace filtering materials (filters). This eco-friendly system drastically reduces maintenance costs. A portable version is also available in the event of disasters. This system has been introduced in small to medium-sized water system projects as well as private water treatment plants.
Nihon Genryo Co., Ltd.
Address
1-2 Higashida-cho, Kawasaki-ku, Kawasaki, Kanagawa 210-0005
Tel
+81-44-222-5555
Fax
+81-44-222-5556
"Clear voice" sound magnifier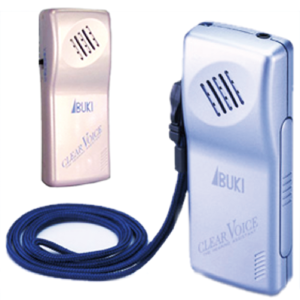 This cell phone-shaped, highly sensitive sound magnifier was designed from the viewpoint of the user under the concept of "Easy! Convenient! Only to hold it to hear well!" The sound magnifying function turns on simply by holding the product at the time of use. This product is used at the windows of public agencies and finance institutions.
Ibuki Electronics Co., Ltd.
Address
2-24-8 Shimosakunobe, Takatsu-ku, Kawasaki, Kanagawa 213-0033
Tel
+81-44-888-3796
Fax
+81-44-888-0256
1st, Crime Prevention / Disaster Prevention
"Cyclune" bicycle-parking lot gate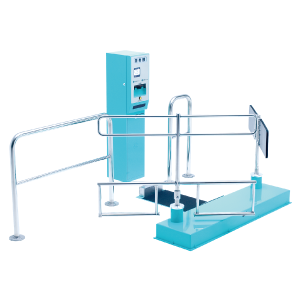 This bicycle parking lot system reduces the total cost of equipment and maintenance to one-third by achieving unattended, power-saving operation of bicycle parking lots. This product introduced in various parts of the nation contributes to society, the community, and the environment.
Tokaigiken Co., Ltd.
Address
【Kawasaki Plant】2-14-17 Kuji, Takatsu-ku,Kawasaki, Kanagawa 213-0032
Tel
+81-44-754-0851
Fax
+81-44-754-0853