Glass Cutter "ULTILE", Suited for R&D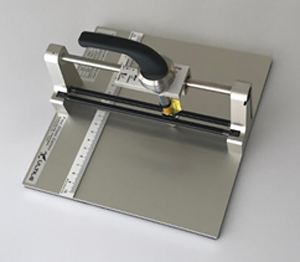 This cutter is used for cutting a wide variety of substrates for experimental use, including ordinary glass, silicon wafers, and sapphire crystalline substrates. Even beginners can easily cut substrates with its unique and patented functions, such as blade height adjustment and pressure adjustment. In addition, eight types of cutters are available for cutting substrates into sizes optimal along with the purposes of each R&D.
Astellatech, Inc.
Address
301, The Meiji University Center for Collaborative Innovation and Incubation, 2-3227 Mita, Tama-ku, Kawasaki, Kanagawa 214-0034
Tel
+81-44-299-7512
Fax
+81-44-299-7514
Hydraulic Servo Amplifier "KSV series"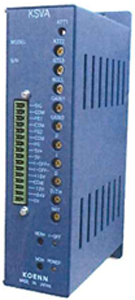 A hydraulic servo amplifier. Unlike conventional products, the output current can easily be switched with an internal switch, according to the rated current of the servo valve. Furthermore, it has both positive and negative feedbacks. It is possible for the PID to be set by a trimmer. It has been introduced in inspection machines and ship anti-rolling devices.
KOENN Co.,Ltd.
Address
4-26-41 Kuji, Takatsu-ku, Kawasaki, Kanagawa 213-0032
Tel
+81-44-811-3421
Fax
+81-44-811-2238
SONOFILE "Ultrasonic Cutter Series"
Their blades vibrate at 20,000 to 40,000 times per second, easily cutting resin products and composite materials that are difficult to cut with ordinary blades. They can be attached to robotic arms for 3D processing, and can operate 24 hours with air cooling. In addition to this product having low initial and running costs and ease of maintenance, it is eco-friendly generating virtually no dust.
SONOTEC Co., ltd.
Address
3-28-19 Suenaga, Takatsu-ku, Kawasaki, Kanagawa 213-0013
Tel
+81-44-877-8311
Fax
+81-44-877-8312
The 3D Ball Mill (3D Reactor), a device for mixing, dispersion, emulsification, and grinding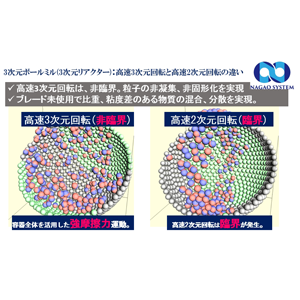 This device uses high-speed 3D motion to mix and disperse substances that are difficult to mix or disperse. This Mill allows various substances to be mixed, dispersed, emulsified, or ground at the nanometer or micron scale. The biggest advantage is that substances with a high specific gravity or fine substances take little time to clump together in this Mill. This Mill also produces little heat, so it can fulfill a wide range of roles such as mixing pharmaceuticals or cosmetics that are susceptible to heat.
Nagao System Inc.
Address
1-9-30 Katahira, Asao-ku, Kawasaki, Kanagawa 215-0023
Tel
+81-44-954-4486
Fax
+81-44-954-8258
Label Peeling Machine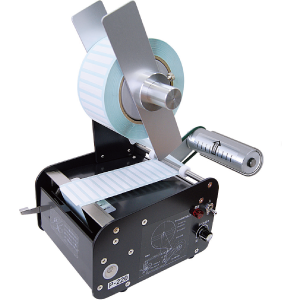 When labels started to be used, they were manually peeled from a sheet and applied to a product. This company is a pioneer which has developed a label peeling machine 40 years ago to save such manpower. To be used with various label types, this machine is not multi-functional but specialized in peeling. Though the original design has not changed since it was has developed, this machine with its high durability has been used for more than twenty years.
UNIC Sangyo Co., Ltd.
Address
【Head office】779-2, Unane, Takatsu-ku, Kawasaki, Kanagawa 213-0031
【Tokyo Office】I.K. Bldg. 3F, 6-9-5, Nakanobu, Shinagawa-ku, Tokyo 142-0053
Tel
【Tokyo Office】+81-3-3784-0421
Fax
+81-3-3784-0424
Parts counter for automobile production lines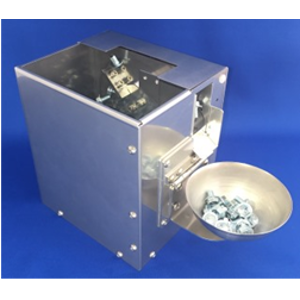 This device supplies the right bolts and nuts to operators in automobile production lines right when they need them and in the proper amounts. This company was matched with the Kawasaki Intellectual Property Exchange Project, received permission to use patents owned by a major corporation, and solved the problems with existing products by implementing proprietary improvements developed through a series of prototypes. The product we created in this way is more user-friendly and practical than any other system up until now.
Mice Co., Ltd.
Address
3-6-12 Kuji, Takatsu-ku,Kawasaki, Kanagawa 213-0032
Tel
+81-44-813-7530
Fax
+81-44-813-7531