WaxRecycle, a vomit solidifier (quick response kit)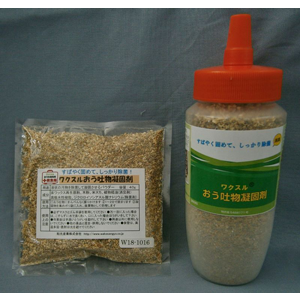 This quick response kit is equipped with a vomit solidifier and consumables needed to clean up vomit. The main ingredient in the solidifier is waste from stripping floor wax when cleaning buildings. The solidifier quickly solidifies vomit, it kills germs, and it eliminates odors. This helps to hasten clean up and reduce the risk of infection. The solidifier contains a "water-absorbent polymer" recovered from waste generated when floor wax is stripped, and it reuses refuse such as sawdust and rice husks, so WaxRecycle contributes to efforts to prevent global warming.
Wako Sangyo Co.,Ltd.
Address
1-3-17 Kokan-dori, Kawasaki-ku, Kawasaki, Kanagawa 210-0852
Tel
+81-44-333-7283
Fax
+81-44-333-7257
`Dakoku-chan Touch', an attendance management system supporting IC card and facial recognition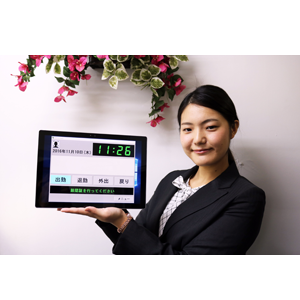 This timecard system allows attendance management and personnel recognition. A user simply needs to hold an IC card, like Pasmo or Suica, over the reader. The system generates 4 types of stamps: Present, Clocked Out, Out of the Office, or Returning. Stamp logs can be checked, employee information can be managed, and the system can be linked to payroll software. This system can easily be introduced by a small or medium-sized company, and it allows a company to product prices low in its industry. Impersonation can be prevented through use of the Facial Recognition option based on an open patent from NHK.
Data Process Service Co., Ltd.
Address
1-9-1 Isago, Kawasaki-ku, Kawasaki, 210-0006
Tel
+81-44-222-0711
Fax
+81-44-222-7844
Profit, a software suite for driving schools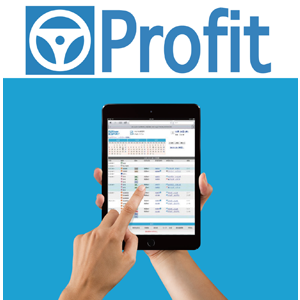 Profit is a software suite for driving schools to manage students from entry to graduation. The suite can manage lessons and testing, it can automatically create calendars, and it can manage instructors. Profit supports PCs, touch screens, tablets, and smartphones. The suite has uniquely developed features: it is linked to Pepper, a robot that handles student reception, it has a CTI system, it allows chats via smartphone, and it has AI software. These features help to make work processes more efficient and to optimize resources, with the ultimate goal of fully automating administrative work for driving schools.
PROFIT Corporation
Address
Springs Musashi Kosugi 101, 20-5 Imai Minami-cho, Nakahara-ku, Kawasaki, Kanagawa 211-0064
Tel
+81-44-299-8269
Fax
+81-95-804-5438
The Chemiluminescence Analyzer, a faint luminescence detector and spectrometer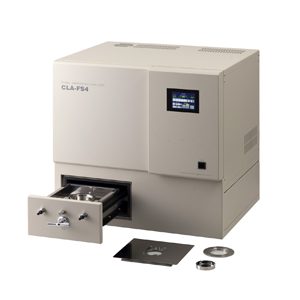 This device detects faint luminescence when organic matter oxidizes and degrades (chemical luminescence). This device was originally used to assess the degradation of cooking oil, but over the past few years it has been used to assess the oxidation and degradation of macromolecules in items such as plastics, cosmetics, and drugs. This device can detect oxidation and degradation that cannot be distinguished using conventional methods, so this device has the potential to explain events with a cause that was heretofore unknown.
Tohoku Electronic Industrial Co., Ltd.
Address
Rapport Shinmaruko 203, 2-897 Shinmaruko-higashi, Nakahara-ku, Kawasaki, Kanagawa 211-0004
Tel
+81-44-411-1263
Fax
+81-44-411-1839
Dart product brand「L-style」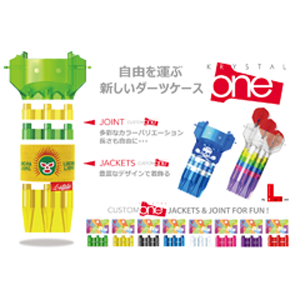 L-style is Indies JC's brand of dart tips, flights, and shafts, dart cases, and tip cases. Indies JC offers products with exceptional durability that help to alleviate stress on the thrower, such as tips that stay fastened to the barrel and flights that stay at 90º. L-style is popular because of its stylized designs, which allow throwers to express themselves.
Indies JC Co., Ltd.
Address
Marukin Building 2F, 1-1-1 Asahi-cho, Kawasaki-ku, Kawasaki, Kanagawa 210-0808
Tel
+81-44-223-6566
Fax
+81-44-200-9944
DejiHan Original Stamps Highly precise stamps with a customized layout
These stamps feature fine shading and lines depicted with computer-rendered dots. Light is provided by a special exposure system, and small holes are fashioned on the face of a special type of seal. This allows the creation of a detailed stamp (with a resolution of about 600 dpi). A photograph or illustration can be converted as-is into a "one-of-a-kind" stamp.
Cosmotec Co., Ltd.
Address
3-16-1 Komukainishimachi, Saiwai-ku, Kawasaki, Kanagawa 212-0004
Tel
+81-44-511-8612
Fax
+81-44-511-8613
LED Lighting for a 360º Panoramic Camera「PanoShot R」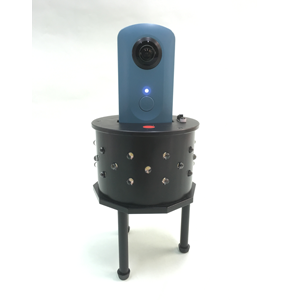 The PanoShot R is a round LED lighting stand for use with a 360º panoramic camera. A selfie stick can be attached to the PanoShot R. LED lights are effectively arranged on the PanoShot R so that even distant points are equally illuminated. This allows 360º panoramic images of dark areas to be taken in a single shot. The PanoShot R can reduce the time and effort to film concealed spaces under floors or behind walls during building inspections and on-site inspections of renovation work, and it can vastly increase the efficiency and precision of inspections.
WIT
Wako Keisoku Corporation
Address
864-1 Kuji, Takatsu-ku, Kawasaki, Kanagawa 213-0032
Tel
+81-44-833-7181
Fax
+81-44-850-8586
Iwate Denki Seisakusho Co., Ltd.
Address
3704 Kamisakunobe, Takatsu-ku, Kawasaki, Kanagawa 213-0034
Tel
+81-44-877-5561
Fax
+81-44-866-0303
Tsudayama Seisakusho Co., Ltd.
Address
779-2 Unane, Takatsu-ku, Kawasaki, Kanagawa 213-0031
Tel
+81-44-833-5508
Fax
+81-44-833-5526
The 3D Ball Mill (3D Reactor), a device for mixing, dispersion, emulsification, and grinding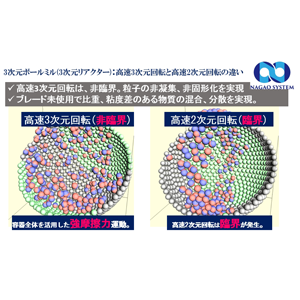 This device uses high-speed 3D motion to mix and disperse substances that are difficult to mix or disperse. This Mill allows various substances to be mixed, dispersed, emulsified, or ground at the nanometer or micron scale. The biggest advantage is that substances with a high specific gravity or fine substances take little time to clump together in this Mill. This Mill also produces little heat, so it can fulfill a wide range of roles such as mixing pharmaceuticals or cosmetics that are susceptible to heat.
Nagao System Inc.
Address
1-9-30 Katahira, Asao-ku, Kawasaki, Kanagawa 215-0023
Tel
+81-44-954-4486
Fax
+81-44-954-8258