11th, Special instrument product
Justop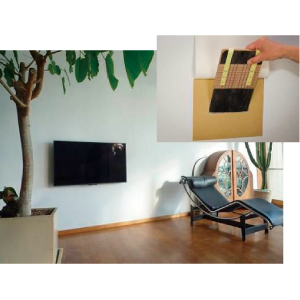 A patented base sheeting material for hanging large television sets on gypsum wallboard walls safely, quickly, and cost-effectively. Since special processing has been applied to the base sheeting material, it can be inserted into walls through 3 cm x 14 cm openings. Construction work can be completed in a short period of time. Rated for loads of 500 kilograms or more, this material is highly safe. It has been used for the installation of monitors on walls in the nursing stations of the Kawasaki Municipal Hospital.
Earth Clean Co., Ltd.
Address
255-4 Shimo-Hirama, Saiwai-ku, Kawasaki, Kanagawa 212-0053
Tel
+81-44-201-9951
Fax
+81-44-201-9961
6th, Special instrument product
"G" seismic isolation hardware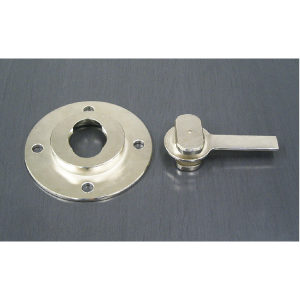 This seismic isolation hardware prevents the destruction of tombstones by jointing the respective parts with the connection unit. This product requires the same fieldwork as before, is detachable, and requires no glue. This hardware product has been proven to withstand both horizontal and vertical oscillations and does not fall over even in an oscillation experiment with a seismic intensity of 7. This can be used not only for new tombstones but also for aseismic reinforcement of existing tombstones.
Oki Seki Co., Ltd.
Address
Socio Isago Building 11F, 1-10-2 Isago, Kawasaki-ku, Kawasaki, Kanagawa 210-0006
Tel
+81-44-221-1114
Fax
+81-44-221-2233
14th, Special instrument product
Flat Pin Gate Bush for Injection Mold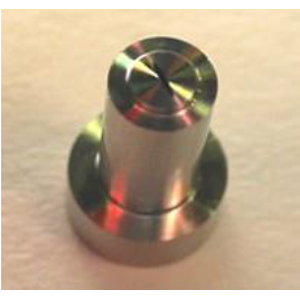 A pin gate bush incorporated in an injection mold is located at the edge of a resin passage. With its taper pin-shape, it cuts off automatically when being molded. The problem for customers is that it causes whisker-like leftovers on products from the gate. This company has developed an original-shaped pin gate bush as their first own product; they adopted a flat-shaped edge instead of traditional perfectly circular-shape, so that resin can be solidified quicker and gate leftovers are consistently smaller.
Ogura Seisakusho Ltd.
Address
3-19-17, Kamiasao, Asao-ku, Kawasaki, Kanagawa 215-0021
Tel
+81-44-966-5728
Fax
+81-44-954-2039