Heat Exchanger "Cold Plate"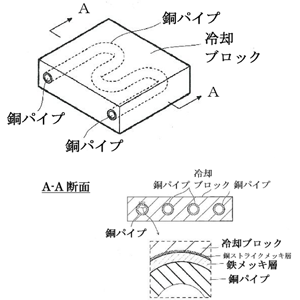 This heat exchanger consists of a copper pipe embedded in a cooling block made of aluminum. The iron plating applied around the copper pipe prevents melting and deformation of the copper pipe during the casting of the aluminum, while improving the adhesion between the copper pipe and the cooling block.
Due to the high cost of copper material with high heat exchangeability properties, stainless steel pipes are usually embedded in the material. However, this product can reduce the cost by improving heat exchangeability.
In the future, this product is expected to be used as a component for equipment in the field of communications.
SANTEC Co., Ltd.
Address
2-28-2 Miyauchi, Nakahara-ku, Kawasaki 211-0051
Tel
+81-44-799-9221
Fax
+81-44-799-9223