"Kaiketsu Shusseki" attendance management system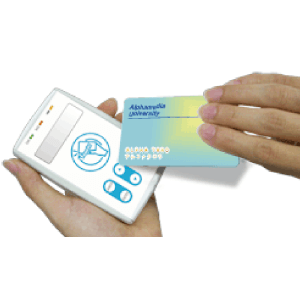 A system to easily and precisely manage attendance, by simply touching the terminal with IC cards. Student/employee ID cards and transportation IC cards can be used as they are, including Feli Ca (Feli Calite- S), MIFARE, TN2, and ISO15693. Easy introduction with an Excel app. Over 1,800 units have been sold and introduced at over 70 spots!
There are also "Attendance Management System" suited for meetings/trainings at companies/hospitals, and a "Prevention of Attendance Rolls for Others Version" to prevent attending roll call for others.
Alphamedia Co., Ltd.
Address
Union building, 3-264-3 Kosugi-machi,Nakahara-ku, Kawasaki, Kanagawa 211-0063
Tel
+81-44-712-7481
Fax
+81-44-738-2237