Automated coating weight measurement system and thin film membrane coating device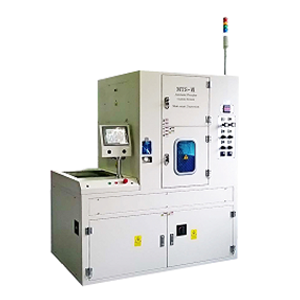 This thin layer filmed laminate coating device can immediately measure and control a trace amount (0.01mg/c㎡ level) of application weight.
It owns various proprietary technologies, including the Impact Pulse® Method to apply any type of coating material uniformly in a thin layer even on corrugated surfaces. Their products have been highly evaluated and adopted in the fields of fuel cells, all-solid-state batteries, and rechargeable batteries. Their products can also be applied to many other fields.
Mtek-smart Corporation
Address
【Kawasaki LAB.】KBIC # 115 7 – 7 Shinakawasaki Saiwai-ku Kawasaki, Kanagawa 212-0032
【YOKOHAMA Office】8F,#12 Nisso Bldg.,3-6-12,Shin-yokohama,Kohoku-Ku, Yokohama, Kanagawa 222-0033
Tel
+81-45-620-8062
Fax
+81-45-330-4288